28 July 2015
UK ad spend highest on record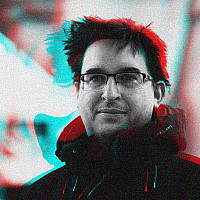 There was a record advertising spend in the first quarter of 2015, according to new figures from the Advertising Association/Warc.
The 8.2% growth surpassed the 6% prediction and the UK adspend is expected to rise faster than the largest European markets both in 2015 and 2016 - and only behind India and China internationally.
"Despite uncertainty in Europe and at home prior to the election, these figures come as a welcome boost.  Adspend is growing faster here than anywhere in Europe, to the benefit of our digital economy, creative industries and UK plc," said Tim Lefroy, chief executive at the Advertising Association.
Traditional display advertising (television, radio, outdoor) was strong, with TV spot advertising up 11.5%, reaching £1,220m. In total, display advertising reached £3,172m (up 8.5%). Television is expected to have a strong Q3, with brands seeking to be associated with the Rugby World Cup.
For mobile, spend increased 50.9% for the quarter, passing more than half a billion pounds.
However, the picture was a lot less rosy for print and in particular regional publications, they declined by 2.3%, driven by decline in print revenues.
Adspend  2014 (£m)
2014 vs 2013
Forecast 2015
Forecast 2016
(% change)
(% change)
(% change)
TV

4,911

5.8%

6.9%

4.9%

  of which spot advertising

4,463

5.4%

6.4%

4.0%

  of which broadcaster VOD

145

15.1%

17.2%

20.6%

Radio

575

7.2%

4.3%

4.8%

Out of home

1,019

3.0%

6.3%

4.7%

National newsbrands

1,370

-4.7%

-4.3%

-1.9%

  of which digital

214

16.4%

11.9%

11.6%

Regional newsbrands

1,253

-3.6%

-3.0%

-2.2%

  of which digital

174

24.7%

16.8%

15.4%

Magazine brands

993

-4.3%

-3.3%

-1.7%

  of which digital

267

5.9%

8.0%

7.4%

Cinema

202

9.5%

6.4%

3.6%

Internet

7,194

15.0%

12.6%

11.3%

  of which mobile

1,623

58.9%

43.4%

35.4%

Direct mail

1,835

-1.1%

1.9%

1.0%

TOTAL UK ADSPEND

18,554

5.8%

6.2%

5.6%

Broadcaster VOD, digital revenues for newsbrands and magazine brands and mobile advertising spend are also included within the internet total of £7,194m, so care should be taken to avoid double counting. Radio includes branded content. The IAB revised H1 2013 internet adspend data in October 2014, this has now been reflected in the numbers. Internet includes revenues for online, mobile and tablet.

Direct mail data for 2013 have been supplied by Royal Mail according to its new methodology – please refer to About the AA/Warc Data for detail.

Source: AA/Warc Expenditure Report, July 2015