07 July 2015
Jaywing shuffles senior staff and looks abroad as revenues jump 27%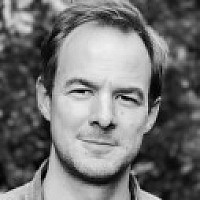 Yorkshire agency Jaywing has announced a reshuffle of its most senior staff after seeing revenues jump by 27%.
The group, which employs almost half of its 600 staff in Leeds and Sheffield, saw revenues for the year to the end of March 2015 rise to £33.8m, with adjusted EBITDA was up 75% to £4.1m.
Co-founder and chief executive Martin Boddy has now made a series of executive changes to support a new strategic direction intended to "accelerate growth and tighten operational focus".
Martin Boddy (right) with Rob Shaw
Boddy remains as chief executive of the group, Epiphany chief executive Rob Shaw joins the board as chief executive for the UK and Australia, with Adrian Lingard taking on the role of chief operating officer.
Co-founder Andy Gardner will move from chief operating officer to chief strategy officer, with responsibility for M&A opportunities, product and distribution, while finance director Mike Sprot will be promoted to chief financial officer.
Boddy said: "We have an exciting strategy that will see Jaywing move ever further away from being 'another' marketing agency group to being a marketing agency specialising in data science and working in areas of growing marketing spend.
"A business that has both a high level of resilience and a strong platform for domestic and international growth."
Boddy, who said the acquisition of Epiphany last year had been "transformational" for the group, revealed that the agency was now looking for an international distribution channel through which it could sell its products.
He added: "Our intention is to explore possibilities either to enter into a commercial joint venture or acquire a business with an established international distribution channel and a product suite that sits well alongside our own."