20 July 2015
every1 helps board game win Dragons' Den investment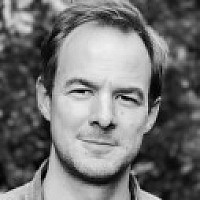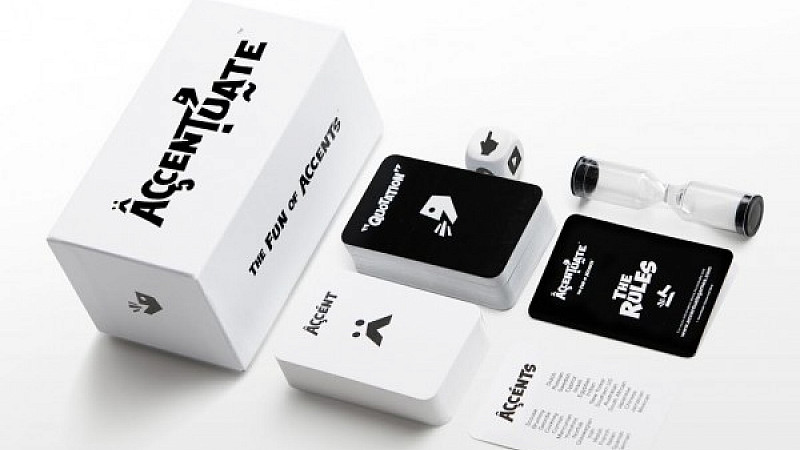 Preston agency every1 was behind a board game brand that secured investment on Dragons' Den last night.
A successful pitch for Wirral-based Accentuate – The Game Of Accents by brother and sister team Graeme and Fiona Fraser-Bell culminated in a contract with Peter Jones worth £45,000.
every1's Simon Clayton (centre) with Accentuate's Fiona and Graeme Fraser-Bell
The prototype game had been devised and played by the Fraser-Bell family for several years.
every1 created the brand from scratch, designed and produced packaging and game assets and built a fully responsive website.
It also designed and implemented a supportive launch strategy that included print, online and cinema advertising, content marketing and social media.
Graeme Fraser-Bell said: "The development of the Accentuate brand has been the critical foundation of our success so far. every1 was able to immediately identify and assimilate our DNA. The positive comments made by the Dragons' Den team testify to the benefits of our choice to work with them.
"Launching in July 2014, we only had six months within which to get Accentuate in front of a mass audience in time for the peak Christmas season of 2014. Through development of a systematic and precision planned SEO strategy, every1 were able to meet our demanding targets."
Some of every1's branding for Accentuate
every1's MD Simon Clayton added: "We focused the brand launch strategy on building awareness among potential customers, as well as supporting the take-up of Accentuate by major retailers like John Lewis and Firebox.
"We put a lot into this product because we believe in it, to the point where some of our support was offset against future sales. We're absolutely delighted that it has gone on to support this milestone in its future – investment from a Dragon."
Other every1 clients include Affinity Vehicle Leasing and the Greater Manchester Academic Health Science Network.