29 June 2015
SKV and thinkingplace appointed by LEP to tell "positive" Lancashire story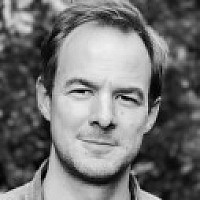 The Lancashire Enterprise Partnership (LEP) has appointed SKV Communications and thinkingplace to deliver an initial 12-month media and communications campaign.
The agencies are tasked with developing and communicating a compelling Lancashire economic narrative – 'the Lancashire story' – by delivering a strategic campaign to reach target audiences, working alongside Marketing Lancashire.
LEP chairman Edwin Booth
Preston-based thinkingplace will deliver a three-month exercise of engagement, meeting with a wide range of interviewees to get "under the skin" of Lancashire.
Director John Till said: "Our work will produce a narrative which focusses on what's special about Lancashire and will be used for over-arching strategic communications campaigns, and we will uncover good news stories beyond what is already well-known about Lancashire."
Manchester-based SKV Communications will update the LEP's digital platforms, and deliver campaigns to key regional and national audiences.
SKV is one of five English agencies on the Crown Commercial Services framework for large government PR campaigns.
Director of strategy Richard Bond said: "We are pleased that our track record of delivering campaigns for government departments and regional bodies, combined with our media know-how and creative ideas, added up to a compelling package for the LEP.
"Lancashire already has so much going for it, and we are looking forward to sharing the positive news with the media and target audiences."
Both agencies will report to Ruth Connor, chief executive of Marketing Lancashire.
LEP chairman, Edwin Booth, also chairman of Booths stores, said: "The LEP is forecasting £1bn growth for the county, creating 20,000 new jobs and 17,000 new homes. With the help of SKV Communications and thinkingplace, we will be promoting these messages, and more to come, with confidence and flair."