22 June 2015
Polaris Media partners with Warsaw-based Chamber of Commerce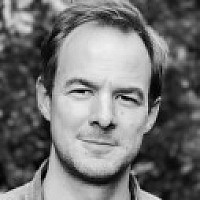 PR firm Polaris Media has appointed the Warsaw-headquartered British Polish Chamber of Commerce (BPCC) as its first European exports partner.
The move will see the BPCC's Łukasz Lemke represent Polaris to Poland's maritime, energy and engineering sectors.
Polaris founders Sam and Ben Pinnington
"As one of the few specialist maritime and engineering PR firms in Europe we believe we have a strong exports offering in expanding nations like Poland," said Ben Pinnington.
"We can further solve the difficulty of profile raising to a mass global audience. Using our skills as journalists, knowledge of the sectors and media contacts we can help Polish companies generate publicity worldwide."
BPCC Trade Team's deputy director, Russell Towlson, added: "We see a lot of potential in the maritime sector, especially for fast-growing innovative niche firms, and the international recognition that Polaris can provide is exactly what these companies need to be successful on the global market."
Polaris' Polish expansion comes after the company won business in the Swiss and Omani maritime sectors this year.
Polaris has offices in Liverpool, Ellesmere Port and Manchester.