04 June 2015
Leeds effect as Interflora signs first ever television sponsorship deal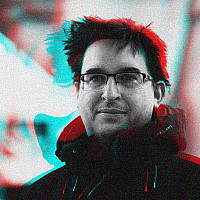 Interflora has announced its first ever television sponsorship deal, through ITV Media in Leeds and Home.
The company becomes the official sponsor of ITV's new series of Surprise Surprise, which returns to the channel this summer.
It will mark Interflora's biggest advertising investment of the year so far, with the aim to grow awareness of its network of 1800 florists.
"We're delighted to have been able to secure our first TV sponsorship deal. The show, with its focus on surprises, has a perfect synergy with the Interflora brand, which has been surprising and delighting people for more than 90 years," said Bethany Day, brand manager at Interflora.
The deal was negotiated by ITV Media's Leeds operation, led by Chris Moxon:
"We're delighted to be building on our relationship with Interflora by welcoming them on board as the new sponsor of Surprise Surprise. The show couldn't be a better brand fit for Interflora and we're excited to be working with them to deliver this partnership."
Home has developed a series of creative idents, which will air throughout the new series as well as a Christmas special. Each episode will contain Interflora ad spots as well as the 15 second opening idents and beginning- and end- of parts.
Interflora appointed Home last year to work on its first "flower partnership" deal with Surprise Surprise. That included adverts, fronted by Mark Wright.