01 June 2015
Information deadline for the Top 50 PR Agencies 2015 is this Friday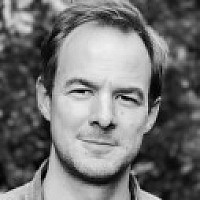 There are just a few days left to submit information for the Prolific North Top 50 PR Agencies 2015, our premier compilation of the North's leading PR agencies.
Any agency who would like to be considered for inclusion must submit information by Friday, June 5th. Contact Jo Iaconianni at jo.iaconianni@mustard-research.com or 0161 235 5270 for more details. Unlike other lists, inclusion is not optional in order to present as authentic and exhaustive a guide as possible.
Due for publication in early July, the 2015 ranking will once again provide the definitive guide to the North's PR agencies and an invaluable snapshot of the sector in 2015. You can see the 2014 ranking here, which was topped by Weber Shandwick.
It will follow our other ground-breaking research features, which include the Top 50 Digital Agencies, the Top 50 Integrated Agencies and the Top 100 Brands.
We are very pleased that once again theEword has agreed to partner this annual initiative, as has the leading independent research company, Mustard, who will manage the process on behalf of Prolific North.
As with our other Top 50 rankings, the Prolific North Top 50 PR Agencies will be anchored on financials including balance sheet value/shareholder funds, turnover, headcount and growth, with the information and data sourced from the agencies themselves as well the financial reporting company fame BVD. Please note that any agencies who feature in our Top 50 Integrated ranking cannot be included in the PR ranking.
We are confident that the 2015 ranking will once again quickly be recognised as the definitive countdown of the largest, best performing and most sought after PR agencies, from every corner of the region.
Our previous rankings all feature on the first page of the most popular Google searches in the sector, including "PR agencies Manchester", "PR agencies Leeds" and "PR agencies Liverpool".
It's also clear from our conversations with both agencies and clients across the North that the rankings are trusted and often considered a first port of call.
We look forward to defining the region's PR scene once again in early July.