22 June 2015
Forward Ladies turns to Faith PR for awards boost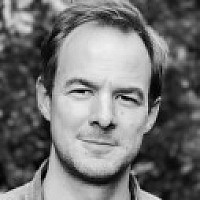 Forward Ladies has appointed Faith PR to manage the public relations for its annual Women in Business Awards (WIBA).
The organisation, which was established in 1999, operates across the country and has a diverse membership of thousands of business women.
It has run its Women in Business Awards in the North of England for many years and is this year extending them nationwide with regional finals before a national final in Leeds in November.
Faith PR's Stephanie Hopkins
Brighouse-based Faith PR was appointed following a recommendation and is tasked with boosting the WIBA profile in the North West, Yorkshire, The Midlands, London and the South through ongoing media relations activity.
Faith PR founder Stefanie Hopkins said: "We are delighted to be working with Forward Ladies and helping to spread the word about the work they are doing."
Griselda Togobo, managing director of Forward Ladies, added: "These awards are hugely important because they showcase exceptionally talented women in business who don't always get the recognition they deserve for the contribution they make to the country's economy."
Forward Ladies follows Hipperholme Grammar School and Orchard Energy in appointing Faith PR recently.