26 June 2015
5 talking points from Cannes Lions International Festival of Creativity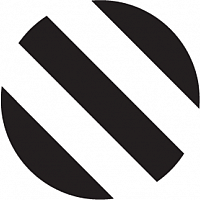 Cannes Lions is the biggest annual awards ceremony and festival for professionals working in the creative communications industry. Oonagh Spence, account director at Citypress, was at the festival this week and here she shares her thoughts on the 5 recurring themes she encountered.
Oonagh Spence
Creatives are terrified of being creative
Sir Kenneth Branagh revealed that 'fear and panic' are creativity's biggest enemies and spoke about his quest for 'moments of stillness'. Cosmopolitan's editor-in-chief Joanna Coles also discussed the 'speed and ferocity' with which consumers can now negatively respond to creativity thanks to social media.
While it's an unusual theme to emerge from a festival celebrating creativity, there's clearly an overwhelming sense of anxiety in the creative industry. After all, for every campaign that is celebrated, there are hundreds that aren't.
Content is like truffles

According to Alexander Jutkowitz, the CEO of Truffle Pig – a brand new content initiative launched on the Mail Online yacht at Cannes, just like truffles, some content is a little more special than others.
Truffle Pig, the brainchild of Jutkowitz, Snapchat's Spiegel, Daily Mail North America CEO Jon Steinberg and Sir Martin Sorrell, CEO of WPP, is 'an evolution, rather than a revolution' and will see story-driven marketing provide better quality, digital content for consumers.
Silicon Valley isn't all that
Silicon Valley might not be so cool after all. Facebook's chief product officer Christopher Cox discussed how 'The Social Network' portrayed the early days of the brand as 'super cool'.
'Trust me, we weren't,' he revealed, sharing an image of the 'real' office back in the day, full of take-away cartons, outdated furniture and not a Justin Timberlake in sight. Snapchat's CEO Evan Spiegel further shattered the illusion by revealing the level of insight and planning that went into creating his global brand, "I created the Snapchat logo on my computer in my dorm room after being thrown out of my frat house. Why is it yellow? Well I looked at the top 100 apps at the time and none of their logos were yellow… so…"
The battle for gender equality rages on

Avon's head of global brand Fernando Acosta declared that it will take until 2095 for women to achieve economic parity with men and that brands and agencies have a role to play in making this happen faster. Cindy Gallop, founder of MakeLoveNotPorn and IfWeRanTheWorld presented the inaugural Glass Lion awards by first asking everyone to take a good look at their organisation – does it scream out gender equality? She doubts it, highlighting the sheer number of men who had taken to the stage that evening to collect awards.
Cindy called on the whole industry to help drive change, challenge shallow gender stereotypes and effect real cultural change. She said, "It's the responsibility of all of us."
PR no longer stands for 'poor relation' at Cannes

For the first time in the 62-year history of the festival, PR had a physical home in The House of PR, where we could sit, chat and work with like-minded creatives. There was also a record 2,000 entries into the PR Lions category this year and roughly half of those were submitted by dedicated PR agencies, up from 30% last year and 40% on 2013. Lynne Anne Davis, head of the PR jury at Cannes, told Ad Age, "The creativity gap has closed between PR and other agencies."
Oonagh Spence is account director at Citypress.