22 May 2015
WRG wins global events contract from Shell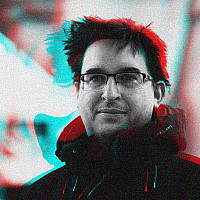 Shell has appointed WRG to design and deliver its Global Commercial Competition in Japan.
The Manchester agency won a competitive pitch for the 3-year contract, which will be held in Tokyo in 2016.
WRG will design the identity for the competition, manage communications to staff around the event as well as delivering the event itself.
"We've been supporting the Shell business in different ways over the last two years, and that has given us the opportunity to truly understand their needs and challenges, and ultimately deliver great work for them," explained David Sharrock, WRG's chief executive officer.
"That understanding, combined with intelligent creativity and first-hand cultural research, has been instrumental to us securing this highly competitive business."
The in-house competition is designed to motivate and inspire staff.
"We were impressed with WRG's ideas and the richness of the creative. In order to achieve maximum engagement and return from our events we are continually looking for fresh thinking and innovation and we believe WRG are the right agency to deliver that for us," added Leanne Hutchinson, head of events and exhibitions at Shell.