19 May 2015
Wonga looks to reinvent image with new logo, website and ad campaign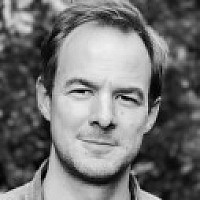 Controversial loan provider Wonga has launched a new advertising campaign in an attempt to repair its battered image.
The company has today unveiled its new logo, website and a TV ad that replaces the notorious puppets with a broad group of target customers including a dinner lady, a farmer, a dental nurse and a man who paints football pitches.
The lender, which recently announced a pre-tax loss of £37.3m for 2014, said the new ads would also carry clearer affordability warnings, details of costs if repayments were missed, more prominent links to debt charities, and would look to steer clear of the young and vulnerable.
The "credit for the real world" campaign has been created by London agency Fold7, which won the job after a pitch. Previous incumbent Albion had declined to repitch.
A screengrab from the new TV campaign
"Our new product features and today's marketing re-launch are further proof of the action we've taken, and continue to take, to ensure Wonga is lending responsibly and putting customer outcomes first.
"We're re-presenting our short-term loans to the public in a way that accesses the right type of customer and reduces the risk of inadvertently attracting the very young or vulnerable. Our focus is on serving hard-working people throughout the UK who need access to transparent, flexible and short-term credit products.
"We're determined to put customers at the heart of everything we do, which is demonstrated by the new features we're implementing, a number of which go beyond regulatory requirements."
Wonga remains the main sponsor of Newcastle United, with two years still to run on the deal.