11 May 2015
Lake District web design agency rebrands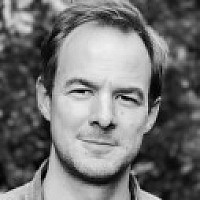 Web design agency Armitage Online has rebranded and will trade under the new name of A Digital.
Established in 2007, the Kendal-based company works with the likes of Cumbria Partnership NHS Foundation Trust, CN Media Group and Windermere Lake Cruises.
It says the rebrand is the first step to "repositioning" the business as it looks to ramp up growth.
MD Andrew Armitage said: "The digital world moves incredibly quickly; the word 'online' dates us and doesn't reflect the variety of work we do, or the latest best practices applied to each site we build.
"Although our focus is on digital delivery, website projects inevitably involve much broader consideration of business strategy and other activities that can be both on and offline. 'Designing' an end-to-end customer experience that is consistent across different channels is vital for digital success."
As well as specialising in responsive design, A Digital offers strategy and marketing, UX/UI design, content management systems, ecommerce and hosting, with the latter provided through a partnership with Manchester-based Melbourne Server Hosting.