05 May 2015
Fast-growing Pureprint opens Northern base in Leeds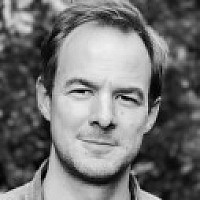 Printing and marketing solutions provider Pureprint has opened a Leeds office, its first in the North.
The office, which will be focused on sales and customer service, is based in Horsforth and will be run by Phil Jones, the former managing director of Duffield Print.
The East Sussex-based company has grown rapidly in the last five years and now employs 375 people and turns over £58m.
Phil Jones at the new office
General manager Jones said: "After 18 years in my previous role at Duffield's it needed to be something pretty special to persuade me to move, but Pureprint is special.
"I knew within 20 minutes of meeting Mark Handford for the first time that I wanted to become part of the Pureprint team. You've only got to look at their recent growth and future ambitions to see that Pureprint is a very progressive and exciting company to work for."
Pureprint chief executive Mark Handford added: "Personal service and face-to-face meetings have always been a key feature of our relationships with customers and with our customer base in the North increasing we are delighted to be opening an office in Leeds."