26 May 2015
Claire House appoints Black & Ginger for first marketing and press campaign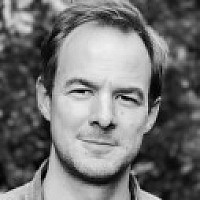 Liverpool-based Black & Ginger has been appointed to create the first ever marketing and press based campaign for Claire House Children's Hospice.
The campaign, which was won after a three-way competitive pitch, will look to drive an increase in legacy donations to the Wirral-headquartered charity through wills.
Alex Frech Black and Ginger
Alex Frech, founder and managing director of Black & Ginger, said: "Claire House is a charity very close to our hearts, so it's a huge honour to be able to collaborate with them in this way.
"The work they do makes a vital difference to local families caring for children with terminal illnesses. We hope that by creating a really innovative advertising campaign for them, we'll be making a difference in our own way too."
Pat Faragher, director of fundraising at Claire House, added: "We chose to work with Black & Ginger because of their ability to create adverts that grab the attention, stay in the memory and allow people to take action. We are really excited about this campaign."
Black & Ginger, which was founded by Frech in 2004, works with clients including Liverpool Vision, the Liverpool Food and Drink Festival and Chester Zoo.