12 May 2015
Bird Consultancy look to put a spring in the step of Walk2Walk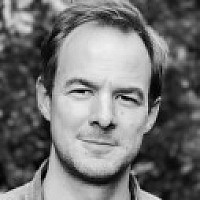 Walk2Walk Holidays has appointed Bird Consultancy to manage its PR, communications and social media activity.
One of the newest walking holiday companies in the UK, Walk2Walk Holidays has become an authority on areas new to the walking holiday community, such as Northern Vietnam, Simien Mountains of Ethiopia and Ecuador's Avenue of the Volcanoes.
Lorna Kellett and Paige O'Grady on the Walk2Walk Mountains of Majorca tour
Bird has already begun activity and its #WalkAWeek social campaign has led to a 60% increase in Twitter followers in the past month.
Paige O'Grady and Lorna Kellett from Bird Consultancy have also created a blog, Girls Go Walking, to document their first walking holiday and promote the walks as "the alternative 20-something holiday".
Steven Rittey, of Walk2Walk Holidays, said: "Bird Consultancy has a proven track record of success in the sport and leisure sectors, and they presented us with some very interesting ideas. The emphasis on social media is very exciting. We're looking forward to working with them to raise the profile of Walk2Walk Holidays."
Kate Byford, deputy CEO of Bird Consultancy, added: "It is an exciting brief that has allowed us to create a PR plan that focussed on social media and digital alongside more traditional media such as walking and lifestyle magazines."
Bird Consultancy will be celebrating its 25th year in October.