13 April 2015
Sylvester Stallone advertising bread in Bolton: Watch as Rocky star launches £18m Warburtons campaign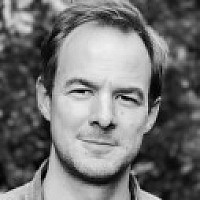 It's one of the most unlikely sounding advertising concepts in recent memory - but here it is in full televisual glory.
Warburton's has launched its new £18m campaign starring Sylvester Stallone, during which the Hollywood legend pounds the streets of Blackrod in Bolton and visits the bakery's factory.
The campaign, called "The Deliverers", was created by WCRS and debuted on ITV on Saturday during Britain's Got Talent.
The 110-second ad, which contains nods to Stallone films including Rocky and The Expendables, is backed by print, outdoor and social media work.
Watch the ad below:
The campaign aims to highlight the effort that Warburtons puts into delivering over two million loaves of bread to 16,000 shops every day.
Jonathan Warburton, the chairman of Warburtons, said: "We are the biggest baker in the UK to deliver fresh bread everyday. Our team of bakers and delivery drivers work around the clock, 362 days a year, to get fresh bread into the nation's supermarkets all year round."
Stallone added: "I thoroughly enjoyed my time in Bolton and particularly loved spending time in the bakery. Maybe I should have stopped beating up bad guys a long time ago and gone into baking instead."
The work was created by Andy Lee and Jonny Porthouse, and directed by Declan Lowney through Another Film Company.