21 April 2015
Pink Gorilla Marketing and Hairy Lemon Events announce merger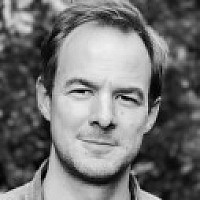 Leeds-based Pink Gorilla Marketing and Hairy Lemon Events have announced a merger.
The new integrated agency, Pink Gorilla Hairy Lemon, will be run by founders Jordan Odu and Deborah DeVittoris.
Jordan Odu and Deborah DeVittoris
Odu told us the merger had resulted in a 10-strong company and was working with clients including Leeds Cocktail Week, Grapeful, the Leeds Wine Festival Grapeful and Benfield Motors.
The merged agency will focus on fashion shows, bar and restaurant launches, sample sales and corporate events.
"Leeds is booming again, it has bounced back from the recession, so a luxury service like ours is on the rise again, especially now the merge has allowed us to offer a full service," co-founder DeVittoris added on TheBusinessDesk.com.
"We've definitely seen an upturn in business, with corporates spending more on entertainment and events."