21 April 2015
How Sam's Chop House thrived after its April 1st "closure"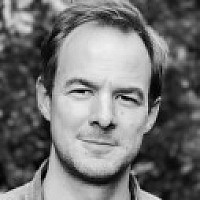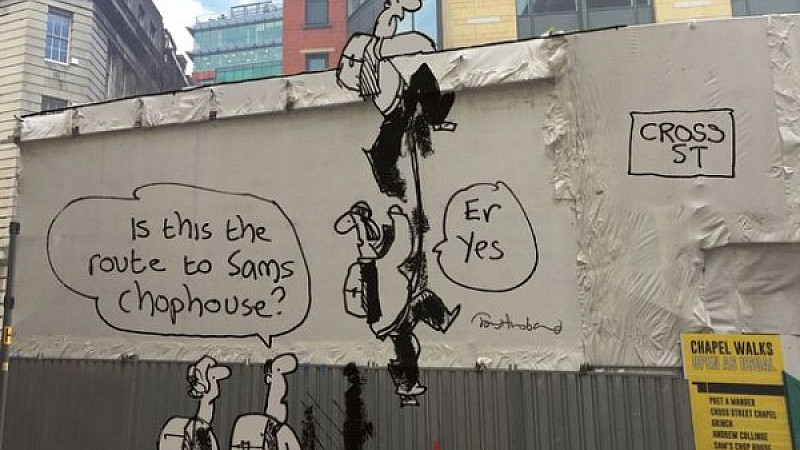 It was one of the more memorable - and brave - April Fool's gags of the year.
One of Manchester's iconic bar and restaurants was to close, the victim of the roadworks erected for the building of the Second City Crossing tram line.
In fact it was all a hoax, and Sam's Chop House remains very much open - albeit still hidden by the "tall tent".
We can now reveal that the whole ruse was the brainchild of Thrive Creative - and the Cheshire agency only had 48 hours to come up with it.
After coming up with the concept, Thrive created a series of emails to be sent to Sam's 50,000 customer database as well as arrange for video to be taken and edited.
The Tony Husband cartoon emailed to customers
The first email, which was sent into the morning of April 1st, incorporated a Tony Husband cartoon depicting characters clambering up hoardings attempting to get to the bar, and also suggested it was to close because of the impact of the works.
This was swiftly followed by another email apologising for the April Fool hoax, a video of Chop House owner Roger Ward explaining the rationale behind the campaign and a discount that customers could use over the Easter weekend.
Ward said: "I can't speak highly enough of Thrive. The total campaign that included mailing, social media and video content came together in just 48 hours.
"This was last minute dot com responsiveness and a fantastic effort as the email campaign achieved record engagement, huge reach and our best-ever follower recruitment.
"It launched a successful sales promotion which turned our Easter around with double digit growth, which is impressive in a difficult environment."
Thrive founder and MD Dave Powell added: "This was a brilliant concept that we worked hard to pull together in a matter of hours. An impressive achievement considering the requirement for design, printing, build, video and editing.
"We are proud that on the back of the campaign Sam's Chop House obtained some great publicity and that it also led to an increase in sales."