27 April 2015
gyro Manchester appointed by The Priory Group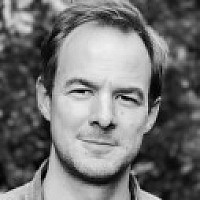 gyro Manchester has been appointed by The Priory Group to lead a campaign focused on its dementia services.
Currently with a network of over 275 facilities, The Priory Group treats more than 70 different conditions and offers programs which integrate healthcare, therapy, specialist and education services.
gyro Manchester's Danny Turnbull
Gyro has been tasked with raising awareness among medical care professionals about the Priory Group's mental health program.
The campaign is due to launch mid-May.
Danny Turnbull, managing director of gyro Manchester, said: "The Priory Group does amazing work for those with dementia and their families. In many ways, we are honored and inspired to tell their story and help raise awareness about their great work."
gyro Manchester has picked up other work recently from Parasol, Workout In and Marshalls.