29 April 2015
'Does what it says on the tin' spoof is success for BJL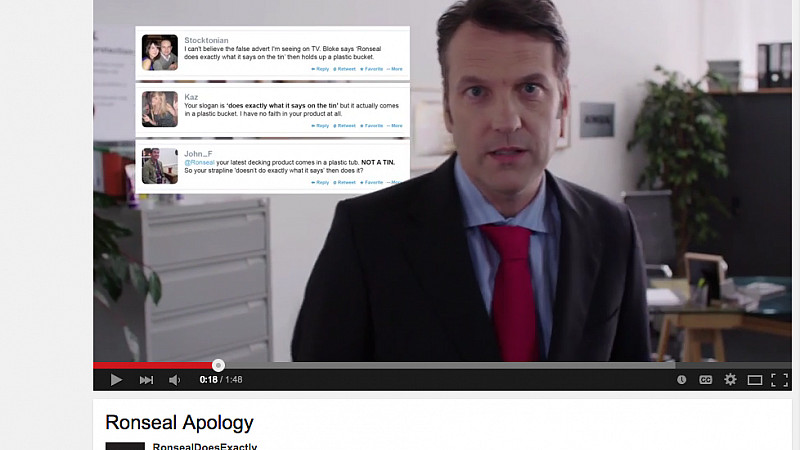 A marketing campaign which featured a spoof apology is being heralded as a success for delivering audience views online and across social media.
Manchester marketing agency BJL launched the campaign earlier this month with a video on youTube, and promoted on Ronseal's website, announcing that the brand would be updating its familiar 'does exactly what it says on the tin' strapline.
This was supported by full page national print ads appearing in the Daily Mail and the Irish Independent, reiterating the change in direction. as well as the social media hashtag #Ronsealapology.
CEO at BJL, Nicky Unsworth, said: "Using social channels to listen to consumers, then reaching back out to audiences through those same channels provides a great opportunity for brands to enhance and amplify their advertising strategies."
The agency has recorded 380,000 views of the first video recorded on YouTube and on Facebook, with more than 60,000 views and rising of the second video in just a few days set to push combined views over the half a million mark. It claims overall reach of the campaign through combined daily website viewership is in excess of 14 million people with Ronseal's own website experiencing significant boost in traffic in the period following the campaign launch.
Following the digital activity, a new radio campaign for Ronseal launches today across stations and networks including TalkSport and XFM, while the brand returns to TV from this week with a second burst of ads created by BJL.