02 March 2015
Telecoms supplier calls on RMS PR for comms campaign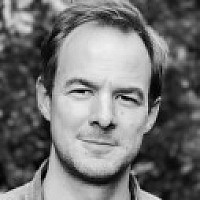 Business telecoms supplier The Calls Warehouse has appointed RMS PR to design and implement a major brand communications strategy.
The Altrincham agency will provide design, PR, social media and inbound digital marketing services, and it's already developed a new corporate identity and website for the business.
The Calls Warehouse specialises in providing low cost phone calls and lines for businesses across the UK.
RMS PR director Pete Davies
Pete Davies, director of RMS PR, said: "Too many operators in the B2B telecoms market are dull, lifeless and lacking originality in their approach. We're seeking to inject some much needed creativity and authenticity in a market traditionally dominated by BT."
Simon Howarth, founder of The Calls Warehouse, added: "We appointed RMS PR because of their experience in the B2B telecoms sector and their creative approach to marketing and branding.
"We're looking forward to working with their team during our next phase of growth as we seek to establish ourselves as the best alternative supplier to BT in the business-to-business phone lines market."
RMS has also been appointed recently by Warburtons and HB Villages.