23 February 2015
New challenger bank OakNorth set to launch with marketing base in Manchester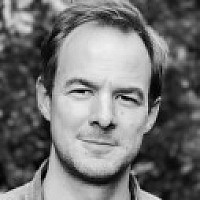 A new challenger bank is set to launch this summer with a major base - including a marketing function - in Manchester.
OakNorth hopes to lend over £1bn to small and medium sized businesses over the next four years and is planning to differentiate in an increasingly crowded marketplace by offering loans secured against assets not just limited to property.
It will join other smaller banks such as Aldermore, which already has a significant Manchester presence, and Metro Bank in looking to challenge the dominance of Britain's "Big Four" lenders: Royal Bank of Scotland, Lloyds Banking Group, HSBC and Barclays.
Its business model will look to combine "sound banking practices with digital / new form lending techniques".
It has been founded by Rishi Khosla and Joel Perlman, who set up Copal Amba, an outsource research business for investment banks, before it was acquired by Moody's in 2014.
OakNorth - which has a holding website set up here - will offer loans through relationship managers at regional offices, initially in London and Manchester, and it has a registered office in the Alexandra Buildings on Queen Street in Manchester.
Chris Reynolds, OakNorth's head of brand and communications
The FT reports that the Manchester office "will serve as the hub for its growing staff base" as the bank looks to scale up quickly.
It has already advertised for and recruited a number of positions, including Chris Reynolds as its head of brand and communications. Manchester-based Reynolds was formerly a marketing business partner at Aldermore.
Other appointments include IT director Rui Avelar Silva, previously programme manager at LateRooms.com, and IT and operations director Jason Davies, the former operations director at Aldermore.
A spokesperson for OakNorth would not confirm either the scale of the marketing function in Manchester, or whether the bank would be tendering for agency support, simply saying "OakNorth is recruiting in line with the growth of the business".
Founder Khosla, who will be the bank's chief executive, said: "Growth companies provide half of all employment growth in Britain, but have been neglected by banks in favour of big business.
Williams & Glyn is set to launch later this year
"When smaller growth companies have tried to access loans, they have often been refused, required security against property or been served at a glacial pace. That's why we're launching OakNorth – to use financial technology and a new approach to lending that gives smaller growth companies a banking service one would normally associate with larger corporate clients."
OakNorth's arrival on the scene marks another boost for the financial services sector in Manchester following the revival of 250-year-old banking brand Williams & Glyn, which will have a significant base in the city when it officially launches later this year.