26 February 2015
The Brand Nursery completes work on Burgess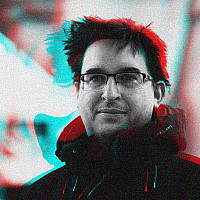 The Brand Nursery has rebranded family-owned pet food firm, Burgess, with a new logo and packaging designs.
The Leeds-based agency moved all of the company's products under a new "Burgess" umbrella brand to underline its 200 year heritage.
"There have been tremendous changes in the market over the last 18-24 months and we are committed to meeting those changing demands. The research carried out by The Brand Nursery has highlighted our current strengths and the opportunities our customers and pet owners believe are open to us," said Richard Rockett, marketing and NPD manager at Burgess.
"The new work is now visible on store shelves and throughout our new brand, our ethos is now loud and clear."
There was a deliberate move towards an "emotive ethos" and brand positioning, to appeal to pet owners' needs. This meant using a friendlier typeface; and photography featuring interaction between pets and their owners.
"They're a company with a great heritage and we're proud that we've been able to help them stand out in a very competitive marketplace," added Jess Cook, project manager at The Brand Nursery.