11 February 2015
BJL's Holt to lead IPA in the North West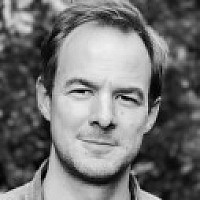 Jackie Holt, managing partner of BJL, has been appointed as the North West City Head of the Institute of Practitioners in Advertising (IPA).
Holt, whose appointment was announced in Newcastle last night, succeeds Madhouse managing partner Peter Craven who has held the post for just under two years.
Jackie Holt
She said: ""BJL has always been a visible supporter of the IPA on the local, national and international stage – so it's a great honour for me to champion our industry in the North West.
"We're all so lucky to work in such a dynamic, creative and ever evolving sector. As new City Head I therefore look forward to celebrating this, to sharing our learnings and combined talent, and to continuously raising the bar."
Alongside Nicky Unsworth and Iain Kerr, Holt was part of BJL's management buyout in 2004 and has since helped to grow it into an 80-strong agency with offices in Manchester and London.
She started her advertising career over 30 years at JWT and worked for Sage through the 1980s and 90s on both agency and client-side.