14 January 2015
From Leeds to China for Feature Media filming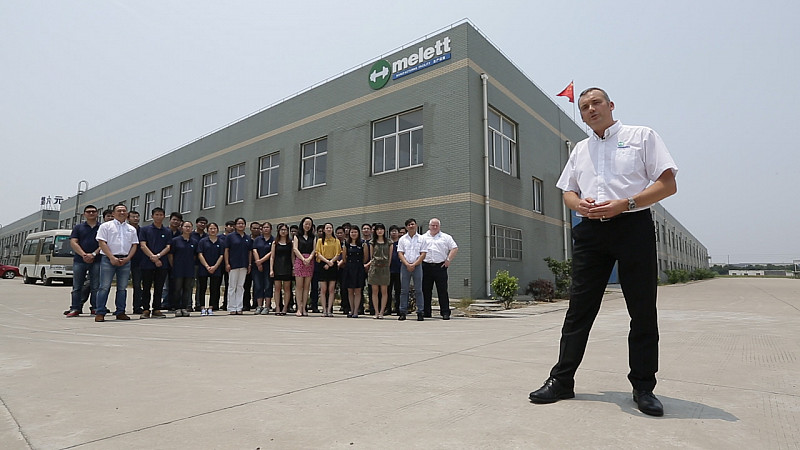 Leeds full-service video production company Feature Media has showcased their skills overseas after securing a contract to film at a Chinese factory.
Feature Media creative and technical director Ian Jackson travelled the 5000 air miles to Changzhou, near Shanghai where, assisted by a Chinese production team, he spent two days filming at the new manufacturing facility for a company called Melett.
Combining footage from Melett's UK production facility, the Feature Media team produced a five minute promotional film, which aims to showcase Melett's new state-of-the-art facilities and highlight the quality of their manufacturing processes.
Jackson said: "During this project, Melett was taken through the whole film making process; from strategy and developing a suitable brief, to filming, editing and delivering a film the whole team were happy with.
"The Melett team were a pleasure to work with, the assistance provided by the staff over in Changzhou and here in the UK was invaluable."
Melett international marketing manager Victoria Mellor, said Melett had been keen to show itself as a manufacturer, rather than simply a supplier and decided that the best way to do this would be to give customers a behind the scenes look at its internal production processes.
"Working with Ian and the Feature Media team we developed a script to reflect our key messages as a global brand leader and highlight the importance of quality in the manufacturing process, whilst offering a preview of our brand new facilities.
"The video highlights the key stages in producing Melett precision engineered turbocharger parts, from initial failure diagnosis and our in-house engineering capabilities through to the new manufacturing facility in China, and back to the UK where every parts undergoes final inspection. The video captured every detail and we're exceptionally pleased with the final results.
"We have distributed the video to all of our contacts, old and new, and also used it in our other subsidiaries in Poland, North America, Latin America and of course China. The feedback we have received has been fantastic, with some of our overseas team using the video when attending exhibitions around the world."