15 January 2015
IPA Bellwether Report indicates slowdown in marketing spend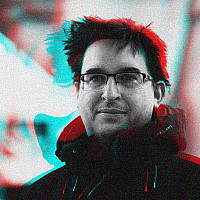 After more than 2 years of growth in predicted marketing spend, today's IPA Bellwether Report suggests that growth is slowing further.
Report author, Chris Williamson said that they expected 2014 could have proved to be "the high-water mark in terms of growth in the current upturn."
The net balance of spend (ie subtracting the percentage of companies reporting a downward revision from those reporting an upward one) is +6.1%. That is compared to 12.6% in the previous quarter and 25.8% at this time last year.
However, a net balance of +30.6% of companies stated that they were anticipating a rise in marketing budgets, compared to last year. Events, PR and main media were the most optimistic about this.
In line with previous reports, spend on internet marketing has the highest increase with a net balance of +15.1%. Within that, search is up to +15.7%. Main media advertising is up +6.7%; PR +6.6%; direct marketing +3.9%; events +2.4%; sales promotion +2.4%; and market research, +0.6%. "Other" is -10.5%.
"It's clear that business optimism has cooled. Given the upcoming General Election, the likelihood of interest rates starting to rise in 2015 and ongoing worries about the Eurozone, it's not surprising that we are seeing companies report increased uncertainty about the year ahead. We're therefore forecasting a further solid rise in marketing and advertising spend in 2015, but expect that 2014 will prove to have been the high-water mark in terms of growth in the current upturn," said Chris Williamson, chief economist at Markit and author of the Bellwether report.