08 January 2015
Creative Marketing Services saves jobs after acquiring Paritus Marketing goodwill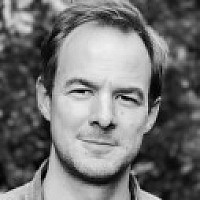 Creative Marketing Services (CMS) has acquired the goodwill of fellow Leeds agency Paritus Marketing, which went into liquidation in October.
The move will ensure a continued service for all Paritus clients, and will also see all three Paritus staff move to CMS.
Paritus Marketing, which was founded in 2009 and based in Pudsey, offered services including advertising and media buying/planning, PR, print management, web design and brand creation.
Andrew Batty, managing director of CMS, said: "We are delighted to have reached an agreement which safeguards the jobs of Paritus staff as well as expanding the CMS team and the company's client base in various business-to-business and consumer sectors.
"The arrival of new personnel supplements our creative, digital and offline services and Paritus clients will benefit from a larger team of specialist marketing consultants within a strong, well established and respected marketing agency with national media recognition and a 32-year track record of success and stability.
"This an exciting period of expansion for CMS and we are looking to announce further key recruitments in the near future to support several recent account gains and the ongoing development of our portfolio for established clients."
CMS, which also has an office in London, works with clients including Bradford Metropolitan District Council and the NHS.