13 January 2015
Chief executive Dalton Philips to leave Morrisons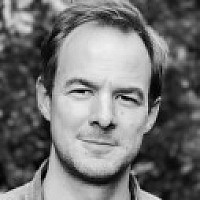 Dalton Philips is to step down as chief executive of Morrisons after the Bradford-based supermarket reported another disappointing set of sales figures.
The company said it begun the search for a replacement for Philips, who took over in March 2010, and that the 46-year-old would stay until the year-end results in March.
Chairman-elect Andrew Higginson said: "We need to return the business to growth. The board believes this is best done under new leadership."
Outgoing chief executive Dalton Philips
The announcement came as Morrisons revealed that total sales excluding fuel in the six weeks to January 4 were down by 1.3% and like-for-like sales excluding fuel down had fallen 3.1pc. It will also be closing 10 loss-making stores during 2015.
Philips' departure comes after a year in which it has launched a succession of marketing initiatives in order to try and stem the tide of shoppers to discount retailers such as Aldi and Lidl.
In May it launched a campaign to publicise a £1bn price-cutting blitz and followed that in November with a new loyalty card that was roundly ridiculed by Aldi.
Philips said he was "very proud" to have worked with the retailer.
He added: "Over the last five years, we have made many improvements to the business and given Morrisons strong foundations for the future. I wish every success to the company and all of my colleagues, who have, and continue to work so hard."