10 December 2014
inc gives it some Gusto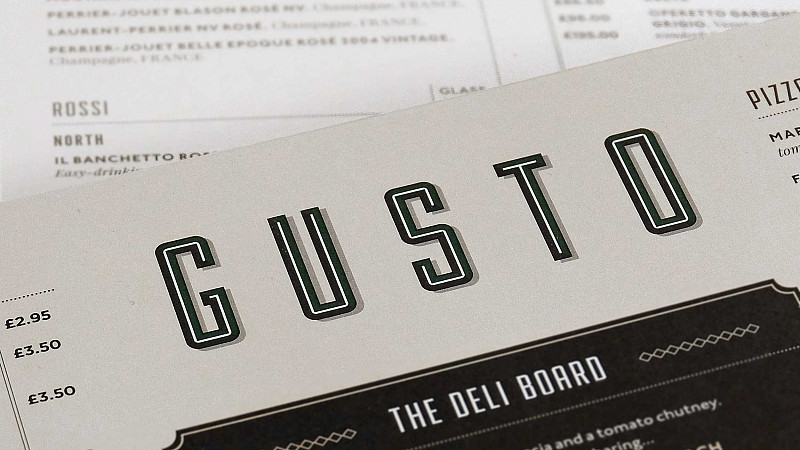 Manchester agency inc has won a competitive pitch to rebrand the Italian restaurant chain Gusto as part of plans to expand across the UK.
The project includes developing a new brand identity and proposition, which will then be applied to brand literature, print, website design, digital communications and incorporated into the new-look restaurant interiors.
After a high-prolife launch of its new city centre venue earlier this month,
the Gusto management say there could be as many as five sites a year opening, with a view to bringing the estate up to 25-30. The business currently employs more than 400 staff across the various locations.
inc MD Andrew Howarth, said: 'This is a fantastic client win for us. To have the opportunity to take such a well-known brand to the next level is a real privilege. To see our work begin to come to life at the Manchester flagship opening last week means there's more exciting times ahead.'
Gusto management were backed in a buyout by Palatine Private Equity earlier this year to help the business roll-out its expansion plans which mark a significant push for the Knutsford-based bar and restaurant business.