16 December 2014
Hull 2017 effect to trigger up to 3,000 creative jobs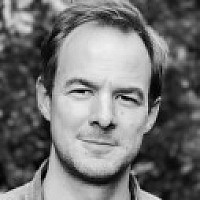 As many as 3,000 extra jobs will be created in the cultural sector in Yorkshire and the Humber over the next decade - almost double the predicted rate for London.
Research by the Warwick Institute for Employment Research forecasts that jobs in the sector will increase by 20% in Yorkshire and the Humber between 2012 and 2022, against 11% for London.
The growth will be partly due to Hull hosting City of Culture in 2017, with the city estimated to benefit by £60m in that year alone.
Hull 2017's Martin Green
City of Culture chief executive Martin Green said: "It is easy to forget that creative industries play an increasingly important role in the economy of the UK. Hosting UK City of Culture 2017 in Hull should be a catalyst for job creation and investment in Hull and the wider area."
The research team based their prediction on labour market information and trends in demographics, education, employment and the wider economy.
Jon Pywell, who is assistant head of service at Hull Council, added: "The key areas where we will see an uplift will be around the creative industries because there is a major push locally and nationally in jobs like gaming and graphic design.
"The other key area where there will be a major impact is through the visitor economy, which has a very broad church in our definition and includes jobs in hospitality, hotels and restaurants."