08 December 2014
Blackpool and York's Shambles to get Chinese nicknames in new Visit Britain campaign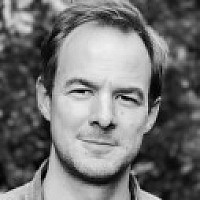 Blackpool and the Shambles in York are to get their own Chinese nicknames in a new £1.6m tourism campaign by VisitBritain.
The "Great names for Great Britain" campaign, created by Ogilby & Mather Beijing, invites people in China to come up with suitable Chinese names from a pre-defined list of British places, events and things.
The list includes Loch Ness Monster, Hadrian's Wall and Land's End and is part of VisitBritain's biggest campaign for any one market.
The idea taps into the Chinese habit of bestowing unusual nicknames on people and places, and a microsite has been created where names for the 101 suggested points of interest can be submitted.
Those with the most 'loves' will win prizes and have the chance to have their names recognised in Britain.
"Chinese consumers are at the very heart of this campaign, so it was important to give them the opportunity to create history and build an affinity with Britain they've never had before," said Joss Croft, marketing director of VisitBritain.
"We made sure the campaign was fully integrated around a strong social idea that will connect the Chinese with Britain and get the whole country talking."
Graham Fink, chief creative officer at Greater China, added: "The names of places, people, and events get people talking in China more so than in many other cultures. And at the same time we noticed that many British points of interest are let down by lack of a decent Chinese name. So, we thought, why not invite Chinese people to give them a Chinese name?
"Potential tourists, in thinking up names for these attractions, will develop a deep understanding of Britain as a destination and develop a strong affinity to its points of interest. This is the power of a truly social idea."
The campaign also includes a series of online videos featuring members of the attempting to name some of the points of interest on the list. An example is below: