09 December 2014
Aldi makes official complaint to ASA over Morrisons' price-match campaign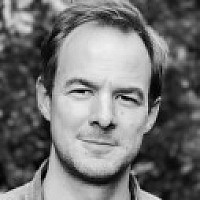 Aldi has made an official complaint to the Advertising Standards Authority (ASA) about Morrisons' recent Match & More campaign.
Bradford-based Morrisons launched its most recent campaign in October, pledging to price-match Aldi and Lidl and insisting that customers would be refunded the difference through points on their loyalty card if an item from a comparable grocery shop was cheaper.
Aldi has already run a print campaign mocking the loyalty card, and has now complained to the ASA that the offer lacks clarity in its terms and conditions. The ASA will now begin an investigation.
Morrisons chief executive Dalton Philips launches the loyalty card
An ASA spokesman said: "I can confirm that we've received 15 complaints, including one from Aldi, about the Morrison 'Match and More' ad.
"The general nature of the complaints is that the ads (TV and print) are misleading because:
"They do not make clear how products are compared and that some product comparisons are so different that it makes the comparison misleading.
"The TV ad does not make sufficiently clear that there is a minimum spend of £15.
"They do not make sufficiently clear that any credit will be awarded in points, rather than cash, which can only be redeemed on future purchases at Morrisons', once a minimum of £5 worth of points has been accrued.
"The TV ad does not make clear that points will be awarded for the overall difference on an entire shop, rather than individual items."
Another rival, Lidl, also took a swipe at Morrisons today, running a print ad in today's Metro mocking Morrisons' price-match claims.