13 November 2014
Great Fridays becomes part of EPAM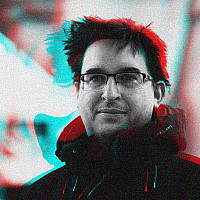 American product development and software engineering firm, EPAM, has acquired Great Fridays in Manchester.
Great Fridays said that they had been actively looking for a partner to help them up-scale their operations as quickly as possible.
A statement from co-founders, Matt Farrar & Rob Noble reads:
"We have achieved a great deal in a short space of time, but our David-sized Design slingshot was never big enough to transform the Goliaths of global brands.
"We are excited to say that we have found a new friend, and our biggest supporter, and our new partner."
EPAM Systems is headquartered in Newtown, PA and operates in 19 countries around the world. In 2013, it was ranked one of the top ten fastest growing tech companies in North America.
"In today's world, design and design thinking have become an imperative. Design influences decisions we make, experiences we have, and through that influences business outcomes," said Arkadiy Dobkin, EPAM CEO and president.
"We are very excited to have Great Fridays join the EPAM team. Our clients eagerly welcomed the combination of digital skills and strong engineering which we created with our acquisition of Empathy Lab two years ago. Great Fridays' 'design authority' approach further expands our capabilities and helps our clients develop their business strategies."
Great Fridays counts Sonos, Pearson, MasterCard and Vodafone amongst it clients.
"Working alongside EPAM, our transformational thinking can be executed on a scale we never imagined possible, changing business through design on a truly global scale," added Farrar and Noble.
"So rather than seeing this as a conclusion to our journey, we are excited and inspired about the days, months and years that lie ahead."