28 November 2014
First 10 acquires Fist of Fury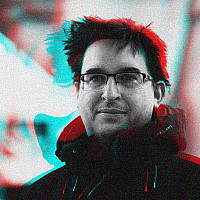 Stop press: July 2015. See statement at foot of this article. 
Fist of Fury has been bought by First 10 less than a year after the collective was founded by Martin O'Toole.
O'Toole will join the board of directors at First 10 as of Monday December 1st and some of the members of the collective are also likely to continue to work with the agency.
Martin O'Toole
"I couldn't be happier! We have a barmily hefty new business pipeline and the reality is that our collective arrangement just wasn't set up to cope with this regularity of pitch work. First 10 are the best-kept secret on the UK agency scene. Whilst Fist of Fury's main focus has always been about creative work, this merger provides a partnership with some seriously effective digital marketers. It's a great fit all round and I'm bloody excited about what we've got planned for 2015," said O'Toole.
He set up the firm following the demise of Coolpink. O'Toole had been commercial director at the agency and prior to that was co-founder of Home.
"We've known Martin since the early days of our business and he's worked as a consultant with us in the past. The opportunity to enhance our client services and business development propositions made this an easy decision. Onwards and upwards…," added Dan Bosomworth, founder of First 10.
All Fist of Fury clients will be integrated into the new agency, although it's uncertain whether the brand will remain.
First 10 was co-founded by Bosomworth and Chris Soames and works with Puma, Tilda Rice, Bella Italia and Joey Barton.
Stop press: July 2015. 
Fist of Fury reacquired and now wholly owned by Martin O'Toole.
Following the earlier deal in late 2014 when First 10 acquired Fist of Fury, the company's ownership and management are now back in the hands of its founder, Martin O'Toole.
The company, originally based in Leeds also now has a London office, where O'Toole resides.