18 November 2014
Aldi mocks Morrisons with 'Charge More and Refund' campaign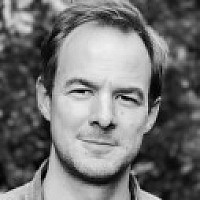 Aldi has taken a swipe at rival Morrisons with a print ad campaign mocking its Match & More loyalty card.
The Bradford-based retailer launched its new card earlier this month, becoming the first of the big UK supermarkets to price-match Aldi and Lidl.
Aldi's mocking ad
One ad, created by its agency McCann, uses a mocked-up image of the card alongside the words, "Morrisons Match & More? More like charge more and refund".
A second ad features a mock-up of the card with the words "charge more and refund" in the style of the logo. The message below reads: "We believe Morrisons' loyalty scheme could have been given a name that actually explains what it offers. Just a thought. We don't price match. We price lead."
Lidl took a similarly mocking line with the supermarket last month, running a full-page print ad comparing the cost of shopping with it to claiming back the cost of a Morrisons shop through loyalty points.