23 October 2014
Wilkins in charge at Logistik as founder Mischendahl sells stake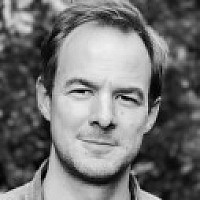 Founder Dirk Mischendahl has sold his 43% share in Leeds communications and events agency Logistik for a "significant" sum.
A former car mechanic, Mischendahl founded Logistik with a team of four in 1996 and has built it to 100 staff and turnover of around £18m.
Clients have included Gazprom, BT Sport, Asda, Marks & Spencer and Halifax.
Dirk Mischendahl
The agency will now be led by James Wilkins, who joined Logistik in 2006 and was promoted to joint managing director, alongside Mischendal, in 2011.
He said: "This is a truly exciting moment in our history as we look to break new ground and leap into the future of our company whilst paying the due respect and thanks to our past.
"Dirk built a strong company with all of the right cultural foundations that have helped us to become who we are today and ensured that we have the power to naturally progress.
"I wish Dirk every success in his future endeavours and look forward to seeing what he does next as we turn this significant page in our own history."
Mischendahl added: "Logistik has been an enormous part of my life and I am extremely proud of all that it has achieved for myself and its many wonderful employees.
"It has been a pleasure working with James and I leave knowing that the company I built is in the very best of hands, he is the brother that I never had and the partnership and friendship that we have built in the last ten years will continue."
Mischendahl has formed a new company, Demon Leisure, and is set to launch his first bar in Leeds.