14 October 2014
Superfast broadband brief for Aberfield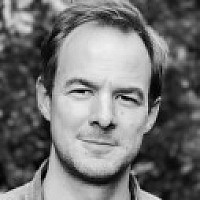 Aberfield Communications has been handed a marketing and PR brief to support the delivery of rapid-speed internet in West Yorkshire.
Superfast West Yorkshire has appointed the Leeds agency to deliver a marketing campaign to communicate the economic and social benefits of fibre-optic broadband to businesses and residents across the county.
Aberfield will work closely with the local authorities in Leeds, Calderdale, Bradford, Wakefield and Kirklees, as well as BT and Broadband UK.
Superfast West Yorkshire aims to provide high-speed broadband to 97% of West Yorkshire by the end of 2015, as well as improving access to broadband in both urban and rural areas which have poor, limited or no broadband coverage.
Muz Mumtaz, of Superfast West Yorkshire, said: "PR and marketing is vital in communicating this to the people of West Yorkshire and Aberfield's marketing expertise, strong regional business links and audience-focused approach will help us encourage more businesses and residents in West Yorkshire to register their interest with Superfast West Yorkshire."
Tim Downs, director at Aberfield Communications, added: "High speed and enhanced quality broadband brings a wealth of e-commerce opportunities to both businesses and residents alike in West Yorkshire.
"With an audience-focused strategy we'll be able to positively influence businesses and residents in West Yorkshire to register their interest in Superfast and take up rapid-speed broadband, via the appropriate communication channels."