01 October 2014
PR division launch for Pure Creative Marketing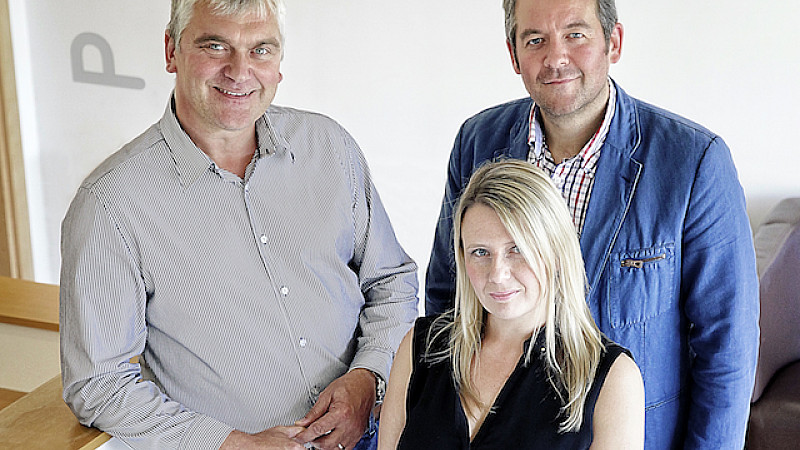 Tim Illingworth and Gary Dooley with Leanne Bayston
Pure Creative Marketing has launched a public relations (PR) division to answer demand from clients. The new department for the Leeds-based agency will be headed up by PR Director Leanne Bayston.
For the past seven years, Bayston has worked for a range of agencies including Working Word in Cardiff, Bray Leino in Bristol, Turn Key and iseepr in Leeds and will now be responsible for developing and delivering PR and social media strategies for clients.
Director Gary Dooley explained the move: "More and more of our clients are requesting a one stop solution for all of their marketing needs and PR was the final piece of the puzzle for Pure. Leanne has worked for some of the UK's best marketing and PR agencies and we're pleased to have her on board."
Established in 1998, Pure Creative Marketing offers design, marketing, digital and photography in its 5,000 sq ft studio at its premises in Pudsey; clients include Johnsons Dry Cleaners, Joseph Turner, Silver Cross and Mintex.
Pure has organically grown over the last 15 years with a 20% increase in turnover year on year for the last three years.
Bayston said she aimed 'to not only build the reputation of our clients, but also to raise awareness of Pure which has, until now, remained one of Leeds' hidden gems.'