20 October 2014
Havas PR hoping to promote Danone campaign like a Champ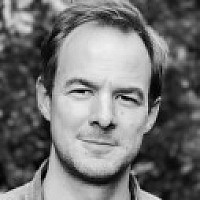 Danone has appointed Havas PR UK to provide PR support for the 2014 Eat Like A Champ educational programme for schools.
The launch campaign, devised by Havas, includes a media relations programme focusing on new research into children's eating habits.
Helen Skelton is fronting the campaign
Eat Like A Champ ambassador, TV presenter Helen Skelton, is the lead spokesperson for the PR campaign, which is targeting print, broadcast and online channels.
The Eat Like A Champ programme was created by Danone in collaboration with the British Nutrition Foundation to tackle the growing issue of poor nutrition and inactive lifestyles among children.
Aimed at 9 to 10-year-old children, it makes nutrition exciting for kids by encouraging them to adopt the choices of famous champions they admire.
The PR campaign is being managed out of Havas PR UK's Manchester office.
Havas PR UK board director Nigel Hughes said: "Eat Like A Champ is a fantastic programme for us to be involved with. Helen is a superb ambassador for the scheme and there are already some great examples of it making an impact among pupils."
The agency also worked with Danone on its football tournament for 10 to 12 year-old children.