09 October 2014
Amaze owner St Ives reports print and marketing growth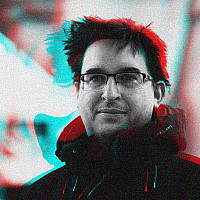 St Ives plc, the marketing group which owns Amaze, Branded3 and Tactical Solutions in the North West has reported a strong performance across its marketing and print divisions.
Revenue was up 3% to £327.6m, with like-for-like growth in marketing up 12% and print 1% - that's removing the impact of acquisitions and disposals.
Profit meanwhile grew from £25.2m to £29.4m.
One of the disposals is St Ives Direct Bradford, which is currently in administration after being bought out by Kevin Dunstall, with the immediate loss of 152 jobs. St Ives is still owed £4.2m of the £8m  - and according to the administrators, it stands "no prospect" of getting that cash back.
Group chief executive, Matt Armitage said that more growth was planned, through acquisitions.
"An important strength going forward will be our ability to acquire further complementary marketing services businesses which operate in the growth areas we have identified and add value to our existing portfolio. Our acquisition strategy adopts very stringent quantitative, qualitative and financial criteria.
"We aim to acquire non-competing businesses that support our business model."
By company, Armitage stated that Amaze demonstrated "clear evidence of strong growth in demand for its e-commerce services." As such specific investment would be made in the agency to "grow and develop a dedicated e-commerce practice."
Branded3 also performed well, with a major project for Virgin Holidays and Norton and Symantec.
Despite a "difficult year" Tactical Solutions brought in £11.6m and investment is being made in "new data and technology capabilities."