03 September 2014
York media company launches creative agency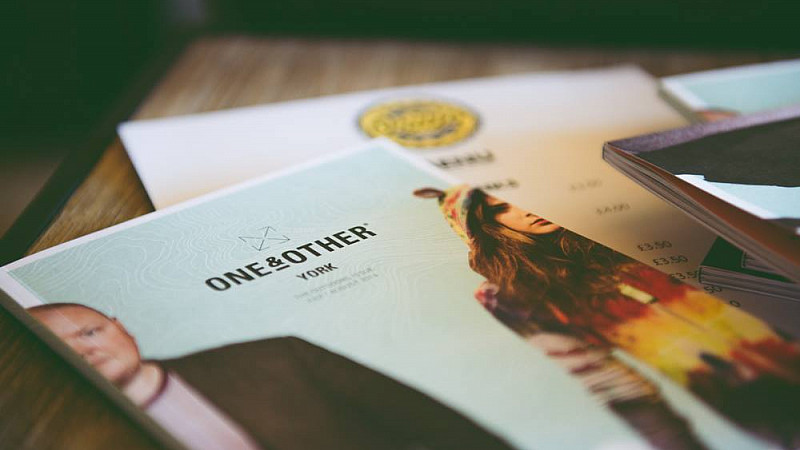 July's magazine cover
York based media company One&Other is to launch its own creative agency venture to support the activities of the social enterprise.
The magazine and soon-to-be local television company has been operating in the city as a non-profit enterprise for the past three years and currently employs a small team which is sustainable and investing back into the community.
But, it has grown as far as it can according to a statement just released: "One&Other need to be supported in order to continue to support the community. They need to generate further income from what they do and to double our resources: enter One&Other Creative.
"From the word go - and based upon our strong aesthetic and brand identity - people have sought our advice and counsel when looking to commission services such as designers, photographers and illustrators. One&Other aim to take this one step further and formalise these relationships into One&Other Creative, a creative agency with a difference, a backbone and a tangible positive social change central to what they do."
Agency manager Ben Bentley described the services which will be on offer with the new company: "One&Other Creative is predominantly offering design, photography, art direction, illustration and film making. Our magazine and online presence acts as an ongoing/'living' portfolio if you will, of the skill sets we have at our disposal."
Starting out by utilising the existing creative team, One&OtherCreative intends to expand by building a progressively larger creative network of contracted freelancers in order to be able to handpick a team to suit each individual project commissioned.
"We aim to set out three further social initiatives to engage our readership back into their city through our model of solutions journalism. This year we pioneered our first initiative, working with our readers, the York Foodbank and several community partners to actively look at addressing food poverty in the city. Our aim is to use this model to run further initiatives, driven by our readers and needs of the city." said Bentley.