02 September 2014
First-class year for My Parcel Delivery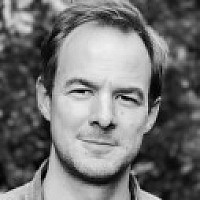 My Parcel Delivery has reported a bumper increase in sales and profit for its fourth year of trading.
The Salford-based parcel delivery comparison site grew sales by 95% and profit by 65%, although it wouldn't release exact numbers.
MD David Grimes
It would say however that its unique visitors to its website had grown by 240% over the past six months and that customers would send nearly a million parcels using its service this year. Its annual forecast had also been exceeded by 14%.
Earlier this year the business, which currently employs 23 people with plans to recruit a further 12 this year, raised £1.5m in investment from Seneca Partners and Praetura Capital.
David Grimes, managing director, said: "The results are the strongest indicator yet that this is a milestone year for My Parcel Delivery and our plans to reinvent the parcel delivery and logistics markets. This year's round of funding has enabled us to employ some of the best marketing, customer service and web design talent on the market and invest in the marketing approaches and web development technology needed to help drive business growth."