25 September 2014
Dinosaur limbers up with The Gym Group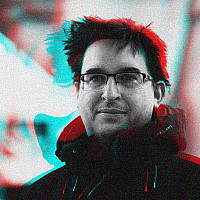 Dinosaur has won a competitive pitch to become the new brand and creative marketing agency for The Gym Group.
The appointment came after a "comprehensive review" of the budget gym firm's existing suppliers.
"Dinosaur showed us that they had a great understanding of our market-leading position and responded to the brief with a highly creative but commercial pitch that we believe will move the business on, improve our marketing effectiveness and improve the quality of the dialogue between the brand and our members," explained Jim Graham, COO of The Gym Group.
"A testament to our current brand position, identity and creative execution is the growth we have experienced in the last seven years - with rapid progression from one gym to over 50.  We recognise, however, that our marketplace is evolving rapidly and we need to differentiate from the 'me-too' shouts in a noisy market-place.  So, once again, The Gym will show the way moving the fitness industry forward."
The Manchester agency will be working alongside its media and public relations agencies on strategic brand development, marketing, acquisition and retention marketing and CRM.