13 August 2014
Squad relaunches Brother's web conferencing tool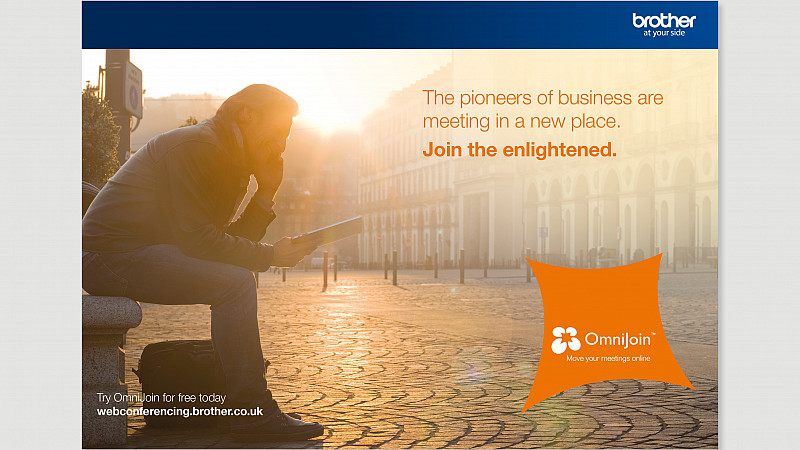 Manchester-based brand building company Squad is working on the relaunch of a web conferencing tool from Brother called OmniJoin.
The product is a break from Brother's usual hardware product line and allows people to hold meetings online using their smartphone, tablet or computer in a highly competitive marketplace already dominated by tech giants including Google, Adobe and Skype.
Strategy partner at Squad, Rob Gray, said: "I've worked with Brother for many years but this has to be one of the most exciting projects we've worked together on. It represents a significant diversification for Brother and we hope that the work we've delivered will help them make a big success of it."
Manchester-headquartered Brother is currently better known its best-selling label printers technology and at the start of this month launched a £2m multi-channel campaign which includes advertising across TV, radio and digital platforms including video-on-demand, alongside channel partner engagement, PR and social media.
Development and strategy director at Brother UK, Dave Peters, said: "We previously worked with the Squad team on a similar project (to OmniJoin) for our labelling products. At the time we were number two in the market and lagging significantly behind the market leader, Dymo.
"The three-year plan that was developed has seen us rise to become the number one labelling brand in the UK. We hope that the latest work Squad have produced for OmniJoin will deliver equally strong results."
At the beginning of this year, the Squad team went through a eview of OmniJoin's sales and marketing strategy. This led to the development of a new marketing plan and brand positioning, brought to life through a refreshed identity and communications campaign.
The overarching creative idea that will be deployed across all communication channels is 'Join the enlightened'. The creative showcases an ambitious and progressive group of people who are embracing new ways of working and all the benefits this can bring, through moving their meetings online and aims to inspire others to work and meet like them.
Squad worked with Brother's other agencies - Carat, Code Computer Love, CityPress and DGR Marcomms - to implement their strategic plan and creative concept across a range of channels.