11 August 2014
Pets Choice picks One Marketing for integrated campaign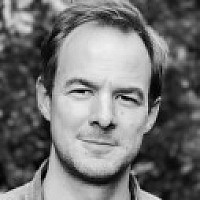 One Marketing Communications has won a competitive pitch to deliver an integrated marketing campaign for pet food manufacturer Pets Choice.
The Manchester agency will provide PR, digital and brand support to increase awareness of the Blackburn-based company and its brands, which include Webbox, Goodwyns, Oceanic and Davies.
Marketing manager Julie Butcher said: "The team at One Marketing presented a compelling integrated pitch that sparked our imagination. Over the next few months we have lots of product launches and One will be helping every step of the way."
One has already launched a new corporate website for Pets Choice and has increased online fans by 80% in its first month of social activity.
Wayne Silver, managing director at One, added: "Pets Choice is the UK's fastest-growing pet food manufacturer with a comprehensive portfolio of consumer brands. This win is a fantastic opportunity to roll out an integrated marketing programme for each brand to target each consumer touch point."
One's other clients include Taylor Wimpey, Hoover Candy, United Utilities and MBNA.