14 August 2014
Kaspersky Lab's European marketing head joins WRG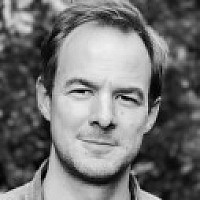 Live communications agency WRG has appointed senior marcomms and new business professional David Preston.
Preston has been tasked with developing a sector-specific business strategy for the company.
David Preston
He joins from Kaspersky Lab, where he was vice president of marketing for Europe, and has also worked for DMS, Honey PLC and IBM.
He will be mainly based at the agency's London office but will also be spending time at its Manchester HQ as well as other offices.
Kath Goodson, head of London for WRG, said: "Both parties are excited by the potential to leverage David's 20 years of global experience.
"His career to date has spanned the event marketing industry across both client and agency side, and he's worked across the UK, USA, France Japan, China, Singapore and Australia.
"The sheer breadth of knowledge he offers brings many possibilities for future growth to the table."
Preston added: "Insight and experience are at the heart of what WRG are about, so I'm delighted to be able to add mine to their growing global network."