08 August 2014
Driven creates Channel 4 comedy idents for webuyanycar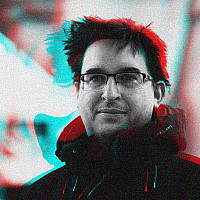 We Buy Any Car has revealed a new campaign, which will accompany its sponsorship of original comedy on Channel 4.
Created by Driven in Wilmslow, the TV stings are narrated by James Corden.
"Webuyanycar.com has a great visual identity. We wanted to produce idents that put that identity right at the heart of things, while also putting a smile on people's faces," explained Chris Lear, creative partner at driven.
The films were directed by Nathan Camponi through Chief Productions, with MEC Manchester handling media buying.
Comedy ticket giveaways and  social media engagement will support the television campaign.
"Although we take our role as the UK's favourite car buying service seriously, we've always been a brand with a good sense of humour," said a spokesman for the firm.
"The comedy campaign allows us to engage people with the brand at a deeper level - although we still haven't found a good punchline to our Jimmy and Alan Carr joke."
Last month it was confirmed that We Buy Any Car was calling a review of its £10m advertising account, which has been held by Drive since 2010.