22 July 2014
Mark Lund named as new head of McCann's UK agencies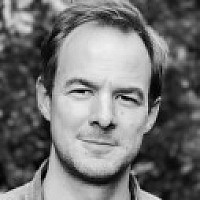 Mark Lund is to join McCann Worldgroup in the new role of group chief executive.
Currently a managing partner at Now, an agency he founded in 2011, Lund will be in charge of all McCann's agencies in the UK.
Mark Lund
That includes McCann Manchester and McCann Complete Medical in Macclesfield, as well as the Northern operations of Weber Shandwick, amounting to over 600 of the 1,500 people employed by McCann Worldgroup in the UK.
Lund was a co-founder of Delaney Lund Knox Warren in 2000 (now DLKW Lowe) in 2000 and acted as the agency's chief executive.
Lund left DLKW to become chief executive of the COI in 2009 but that role ended when the body was wound up.
He said: "I'm very excited about joining McCann at a time when they have become a leader in integrated marketing communications as well as in global advertising.
"The potential of this is particularly strong in the UK where Worldgroup has some brilliant companies whose capabilities span the broadest range of channels. I'm greatly looking forward to working with all of them as we develop further the collaborative strength to help our clients grow their businesses and brands."
Luca Lindner, the president of McCann Worldgroup, said: "His extensive leadership both in business and in government communications provides him with a valuable perspective on how best to leverage all of our multiplatform disciplines to benefit our clients and drive integration across all of our agencies."