08 July 2014
Jaywing upbeat over "significant strategic progress" despite loss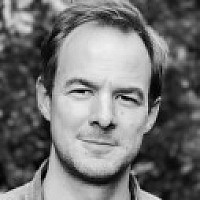 Sheffield-based Jaywing has reported a statutory loss for the 12 months to the end of March but says it is continuing to make "significant strategic progress".
In its results for the year to March 31 2014, the marketing services group posted a statutory loss of £4.8m against a profit of £0.6m last time.
Total revenue was down slightly from £26.9m to £26.7m, but gross profit was up from £20.6m to £21.6m.
Stephen Davidson
Adjusted EBITDA was consistent at £2.9m (2013: £3.0m).
Acting chairman Stephen Davidson said: "I am pleased to report on a year in which Jaywing's financial performance continued to improve and significant strategic progress was achieved."
Davidson added that Jaywing's £18m acquisition of Epiphany had been "well received across both Epiphany and Jaywing client bases and externally in the market".
Davidson also expands on Jaywing's decision to sell off e-commerce company Tryzens: "There were few synergies between the work and clients of Tryzens and those of the rest of the continuing business, which limited our ability to cross-sell. The disposal significantly strengthened the balance sheet."
He added that CollectPlus and Skipton Building Society were among the new clients to now be working with the company.