18 July 2014
Entries for the Northern Marketing Awards close this weekend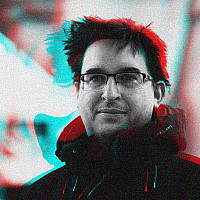 The deadline for entering the Northern Marketing Awards 2014 is this weekend. The Awards dinner on Thursday 16 October will be the biggest celebration of marketing excellence in the North in 2014.
We do expect to be very busy with last minute entries, so if you have any problems, please contact us here.
It's the second year that the NMA's have taken place and the 11 categories will cover private, public and not-for-profit marketers.
This year the keynote speaker will be John Maltby, the chief executive of Williams & Glyn Bank. Currently part of the RBS Group, the 250-year-old banking brand will become a stand-alone operation in 2015. This will make it one of the country's largest banks and of particular interest to SMEs in this region, is that its market share will be around 20% in its Northern heartland.
The awards' headline partners are Click Consult and Bytemark Hosting with individual categories supported by Better Placed Recruitment, Heawood Research, Lion Eyes TV, theEword, tecmark and MMU Business School.
The Northern Marketing Awards 2014
This year we have two headline partners of the awards: Click Consult and Bytemark Hosting.
 The Northern Marketing Awards 2014 – the categories
The 20 categories on offer are:
Energy & Utilities Campaign of the Year
IT, Telecoms & Technology Campaign of the Year
Not-for-Profit Campaign of the Year
Professional & Financial Services Campaign of the Year
Property & Construction Campaign of the Year
Sport Campaign of the Year
Tourism & Leisure Campaign of the Year
CSR Campaign or the Year
Low Budget Campaign of the Year
Social Media Campaign of the Year
Sustainable/Green Campaign of the Year
Best In House Team
Best Small Agency (up to 30 staff)
Best Large Agency (over 30 staff)